Franc Ch. Chavanu, our new Account Manager
Franc Ch. Chavanu, our new Account Manager
With great enthusiasm, we we would like to announce the appointment of Franc Ch. Chavanu, our Operations Key Account Manager at Vlastuin.
Get to know him
His years of retail in-store, sales, project management and graphics know-how are a perfect fit with Vlastuin. When it comes to in-store solutions, digital signage, packaging, POS displays or stopping power, Franc knows all the ins and outs of the technology and the industry, and also how to connect them.
Franc started his career long ago in the graphics industry and has worked for several international organisations where he gained experience in production, project management and sales for retail in-store communication, packaging, interior design, stands, events, Shop in Shop and POS presentations for A-brand customers.
An open mind                                                                                           
Franc has an open mind, and always sees new opportunities and challenges for shopping experiences in retail projects. After several successful years in the fashion industry, where he worked on trimmings, packaging and store solutions, Franc is happy to devote himself actively to retail again at Vlastuin. He is looking forward to working for strong brands in an organisation that combines the family feeling with professionalism and quality. And to providing an exciting shopping experience for some great new and existing customers at Vlastuin.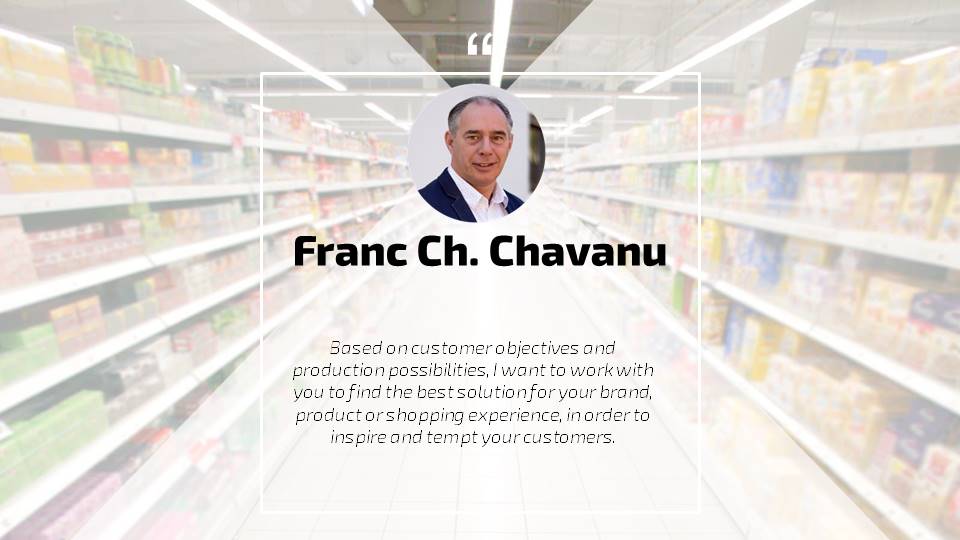 Nice to know
Franc is also very socially engaged. In his spare time he gets a lot of satisfaction from his voluntary work for the Johan Cruijff Foundation, which has unfortunately been without Johan Cruijff since 2016. The foundation supports and develops sports activities for children around the world. It focuses on vulnerable children, enabling them to develop, make friends, and improve their physical and mental health.
And you could well come across him supporting his children from the touchline of a football pitch, at a company or family party, or as a crew member at a performance by his partner, who is a well-known, versatile singer.
Until next time!
Franc is looking forward to meeting you so do not hesitate to contact him by e-mail at franc@vlastuincdi.com. He will be happy to provide you with personal advice.