Our partners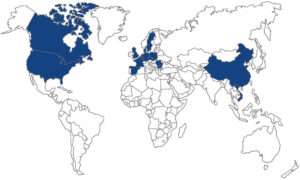 Vlastuin works with a network of partners, who are located across the world. This brings the added value of co-creation of new concepts with our partners, which results in a common basis for long-term cooperation. Through our international network of partners, we are able to provide to our customers worldwide.
With some of our partners we have been working together for many years, for example:
STI Group
STI Group is renowned worldwide for its innovative and creative packaging and POS solutions. As the partner of brands, STI Group adds long-term value by protecting and promoting its customers' products. STI also produces its' customers products cost effectively, and showcases the brands brilliantly.
Motion Display
Motion Display provides the new, thin, lightweight, energy efficient, battery powered display generation – Electronic Paper Displays. These have endless possibilities and are easy to integrate. Our animated messages and eye-catching colour graphics are proven to increase customer awareness and sales.
.