ToyChamp category and brand presentation
ToyChamp category and brand presentation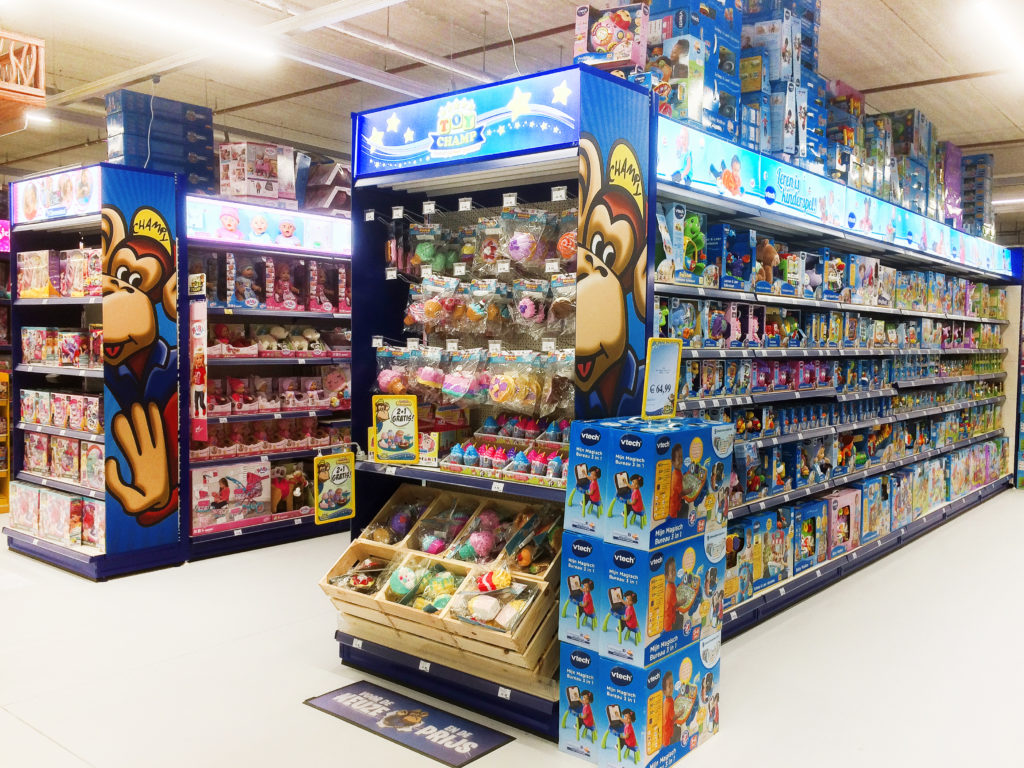 Presentation elements at biggest toy store.
For the new, biggest ToyChamp store in Amersfoort, Vlastuin developed several category and brand presentation elements across the store. In this store, navigation for the shopper is important as well as special attention for specific categories or brands. The special Gondola Endcap designs mark the brand promotions
At the end of the aisles promotional areas were created including side panels and LED signage. If desired, media players can be integrated on the shelves as well. Extra attention for different categories and brands is created by using LED signage in the aisles of the store. Additionally, amongst others, a brochure standard and a special display for balls has been developed.