Trends in gift packaging translated into original concepts
Trends in gift packaging translated into original concepts
Opportunities, creation and the practical detailing, summed up in a study programme
Two thirds of all our purchasing choices are made in the store, and at the same time a packaging is assessed within 2 seconds on average.
Gift packaging offers many opportunities to present a product in a unique manner for a special target group, or linked to a specific (seasonal) moment, so that the product gains attention and attracts buyers.
During her study programme at Vlastuin, student Anouk Verlaan of the Arts & Crafts course with specialisation in Packaging Design at the Willem de Kooning Academy, zoomed in on the giftwrapping trends and developed a number of original concepts. Here's a brief summary:
Current trends in gift packaging
"The trends I've noticed are personalised and sustainable packagings, though entertainment is also a trend. Consumers are looking to enrich their daily life. I have reacted to these trends and have designed packagings that do more than simply protect the product. A gift-wrapped product must not only be fun to receive but also to give. In order to produce a good design, it's essential that you can envisage the wishes and needs of the customer."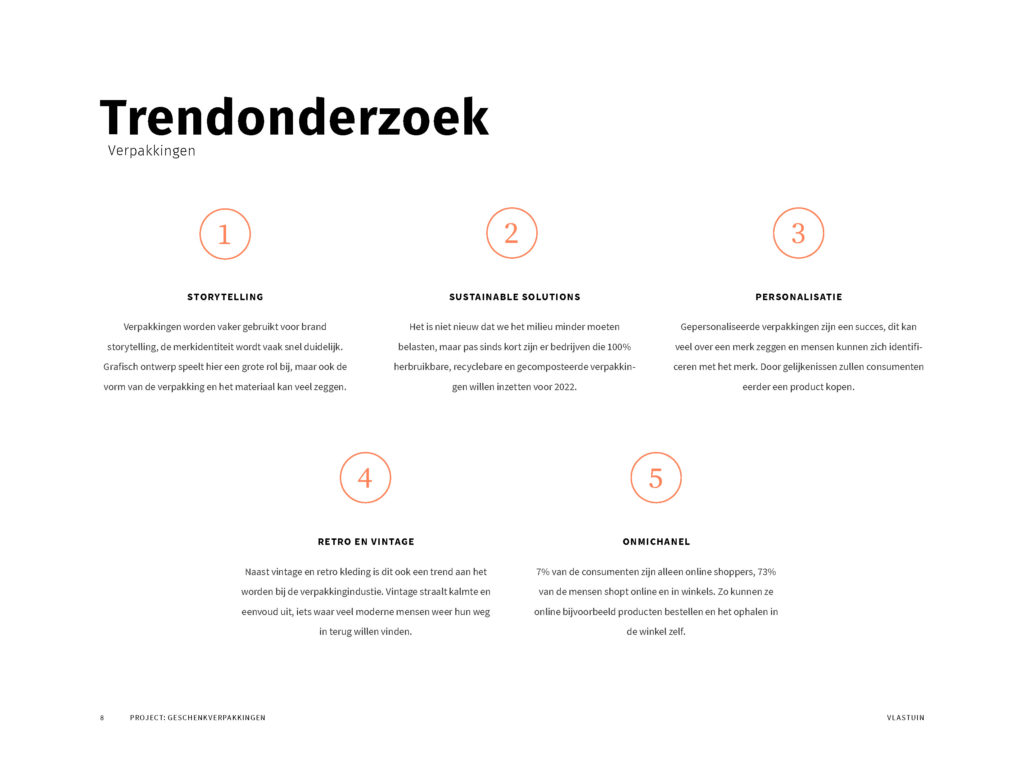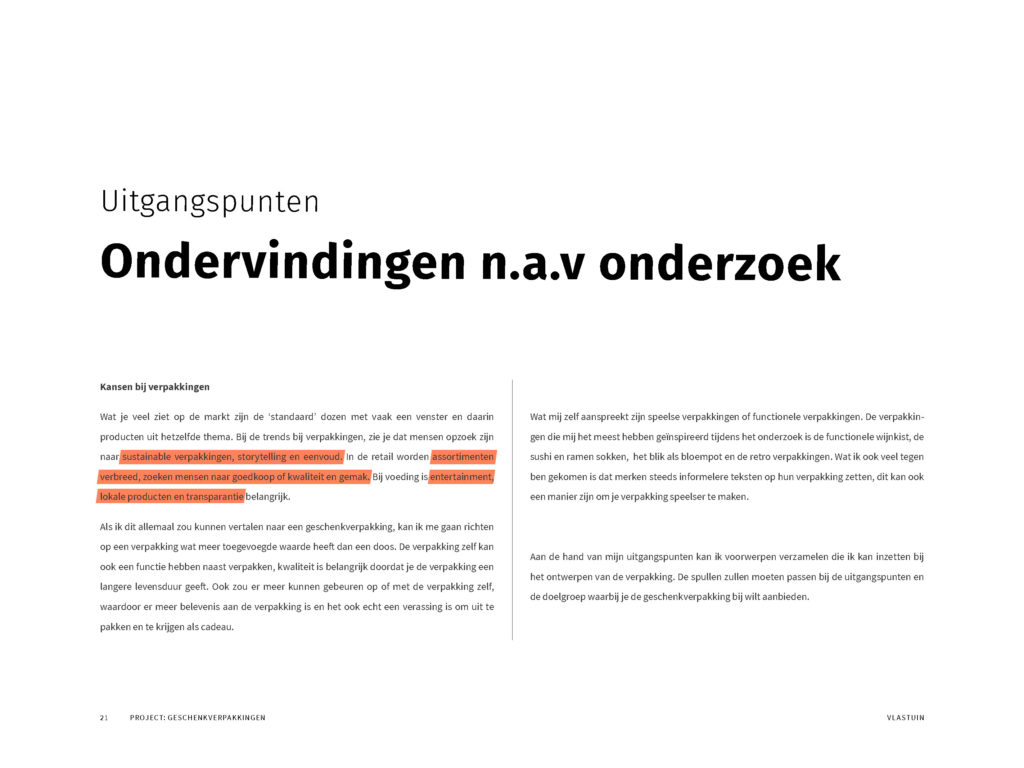 Visit to STI Group
"As part of my study project, I visited the STI Group – partner of Vlastuin – in Greven (Germany). After a very informative guide of the factory, I provided three of my draft designs for the production of samples. The STI Group helped me make my designs practical, as there are a number of things to be taken into account besides simply a good design. After receiving the sample packagings, I got to finish the last details of the artwork."
Unique concepts
"At Vlastuin, I have learned how to progress from a creative packaging design to a workable production, and how to request packagings via the factory. I was able to apply all my creativity in order to arrive at unique concepts. For a toy brand for example, I developed a very special packaging that appealed greatly to the target group and was also very suitable for playing with after unwrapping. For a drug store, I developed a pick & mix gift packaging, that can be personalised for the recipient. I'm proud of the end results and it was great fun to do. I sincerely hope that one day, I see my concept in a store somewhere!"
The address for all your packagings
For many years now, Vlastuin has been the ideal address for all your product packagings. We work closely with the German STI Group – our packaging partner for the past 38 years. The STI Group is known worldwide for its innovative and creative packagings and POS materials. Together, we realise surprising solutions to guarantee your product the attentive value it deserves. Would you like to know more? Feel free to contact us.