Rituals Luxury Pop-Up stores
Rituals Luxury Pop-Up stores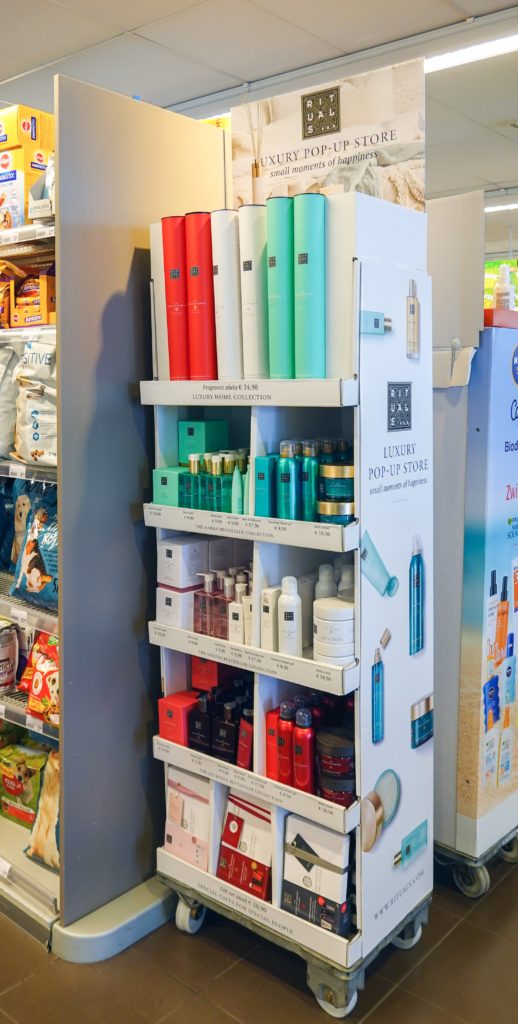 Partnerships make it happen!
With limited Rituals shops currently open for customers, Rituals Luxury Pop-Up stores were realised in the shortest possible time for Jumbo and Albert Heijn.
Vlastuin's Conformo ready-to-use displays are personalised for these temporary displays, keeping the products available to customers.
We offer various ready-to-use and custom made variants as the solution for short-term display presentations with impact. Together with our partners we take care of the best result to answer the customer's needs.
Read more about Rituals pop-up stores on Distrifood
And click here to read more about our efficient standard display solutions.