Nathalie Plomp – Senior Sales Manager
Nathalie Plomp – Senior Sales Manager
In the beginning of March, Nathalie Plomp started as Senior Sales Manager at Vlastuin. We are happy to welcome her – from a distance: because of the coronavirus measures, she is now getting to know our team and relations better via conference calls. In this item we already introduce her to you -from home.
Welcome to the team!
(Nathalie: middle)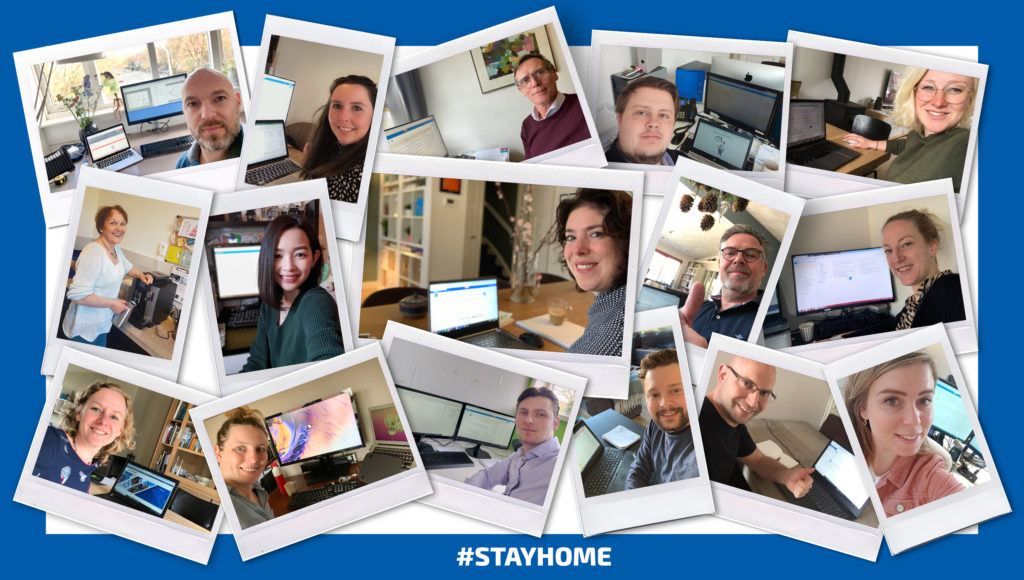 Sales in heart and soul
"I want the customers to need me and I don't want to miss the customers. I want them to see me as a good business partner. One that knows how to make a difference. If we come up with a solution, it should be good for both.
After my Social Services education, I was sure: I don't want this yet, I would like to do sales! During my further education in Commerce, I worked as an Account Manager at H@ND International in the Petrol segment.
After 5 years I started working at Sligro Food Group as Account Manager Petrol and Retail, responsible for existing and new customers in the Netherlands and Belgium. I have followed various sales training courses at Sligro Food Group, including Hovingh & Partners, from which I have learned a lot. Something I'm very proud of!
Besides passion, empathy and being result driven, I am a real go-getter where I do not lose sight of the goal. I tackle challenges and know how to convert them into good results for both parties. I am very passionate!
Win win situations
In my new position I look forward to building new relationships and creating win-win situations. For example, consumer convenience is becoming increasingly important. Online shopping in combination with offline. Speed and innovation: think of sustainability, local involvement, international decisions and so much more! How do I respond to that? Keep my eyes open, listen to the challenges of our brand partners and retailers, devise and market solutions together. I am very much looking forward to helping retailers and brand partners at the Vlastuin family business to present themselves prominently. "
Weekend is over in no time
With 3 beautiful daughters in the age category 16, 12 and 8, Nathalie has her hands full with various activities such as swimming, dancing and shopping! It is logical that there is also almost too little time to jog regularly herself ("should be more often"). In combination with reading books / following good speakers and having a drink with her boyfriend, the weekend is over in no time. Nice to know: Nathalie is not a star in proverbs; she says almost all wrong, which sometimes produces funny moments.
Get acquainted personally
I sincerely hope to get the opportunity to get to know you personally, by telephone / digitally and especially, when possible, face-to-face.