Sampling stand Croustico
Sampling stand Croustico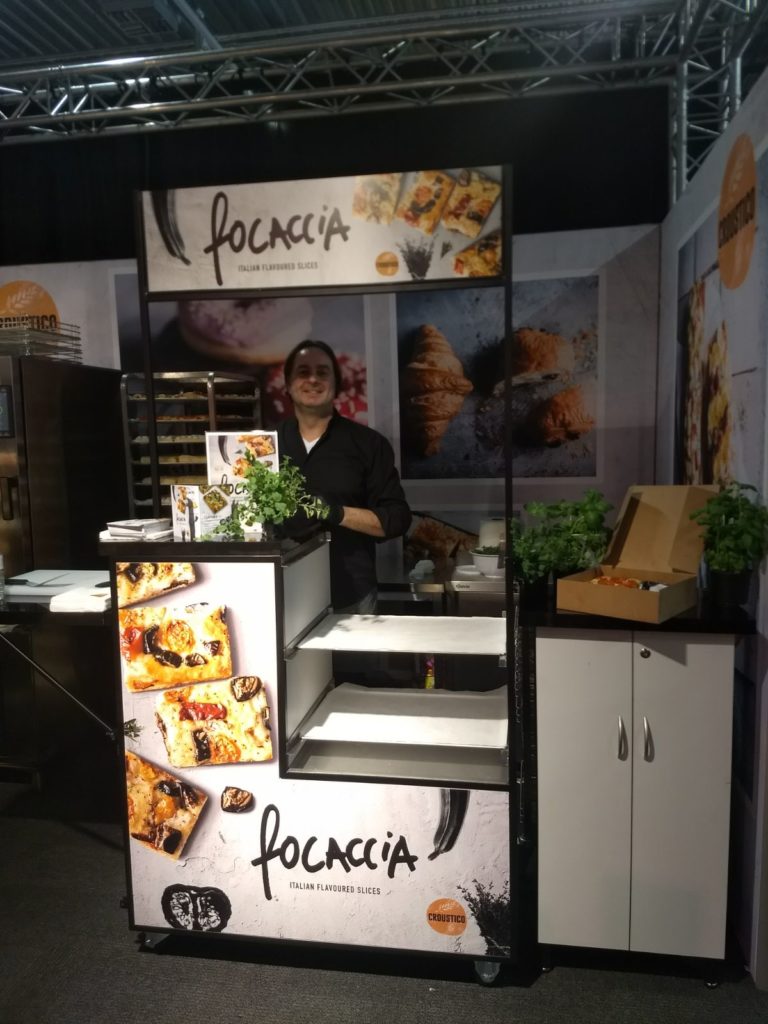 Easily create an organized, efficient tasting in the right atmosphere.
Croustico delivers high quality bread and bakery products to supermarkets, lunchrooms and petrol stations.
As part of the communication campaign, introducing Croustico's new range of focaccia's, Vlastuin developed a sampling stand in close cooperation with communication agency Berlin.
To convince the customer of the quality and great taste, sampling activities are set up in retail. Focaccia's are baked on site and special toppings are added to give an extra touch of flavour and show customers the diverse options.
Vlastuin developed the sampling stand in close cooperation with Berlin. It enables an easily organized an efficient tasting and quickly creates an Italian atmosphere, inspiring customers.
It can be used with a sampling team, preparing the focaccia's at the stand or to present baked focaccia for the sales of take-away lunches or snacks. In the last case a plexiglas box can be used and there is no need of a sampling team being present.
Last but not least, the stand includes the functionality to change the panels, making it very flexible for usage for any next sampling activity.